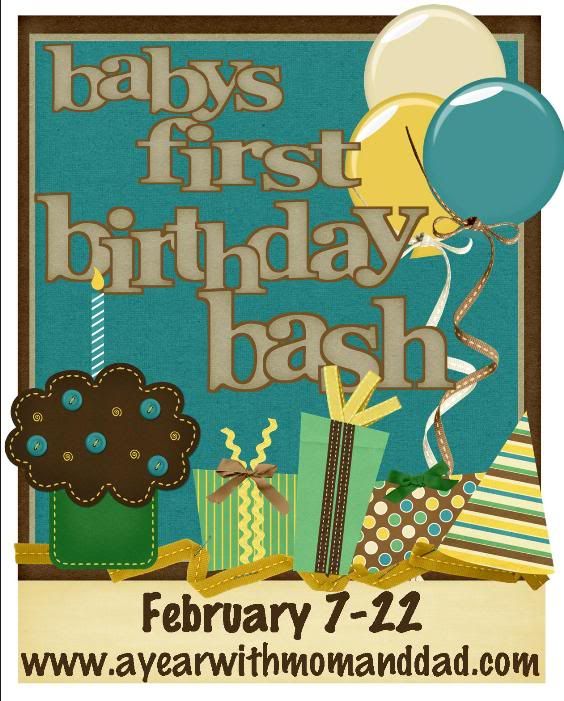 I am so excited that this is the month my little boy turns one! We've been chanting it to him daily: "You're gonna be ONE!" He looks at us like we're crazy.
So…welcome to the first post in our two-week Baby's First Birthday Bash! This giveaway event is more like a "Gift & Entertainment Guide" – I have found amazing gift ideas and party decor to help anyone who is hosting or attending a baby's 1st birthday party! There are a few review only posts, but almost all the sponsors are also offering giveaways! YAY (because what's a party without presents?)! Stay with us – it's gonna be a fun ride!
When I started planning my son's first birthday party, my first thoughts were not the gifts, but the party itself. I wanted the theme to be semi-unique. At least, I didn't want to go the standard Disney-themed route and pick up all the decorations at my local party shop. I am sure I'll do that in later years when I'm too worn out to DIY a party! But this time – the first party – I decided to assemble my own "look!"
I googled a lot of party stores online, and Sweet Little Birdy came up as a cute shop full of great party goods. I was taken with the simple elegance of their party and entertainment wares. An Australian store, Sweet Little Birdy was "born out of a love of home decorating, party styling and event planning, along with all things sweet…to share the passion for beautiful home wares, divine children's wear and decor and party planning."
I am definitely doing a Sweets Table with a cupcake centerpiece. Sweet Little Birdy offers a full complement of cake platters, trays and cupcake stands – like this mini cupcake stand – aww, so cute, right?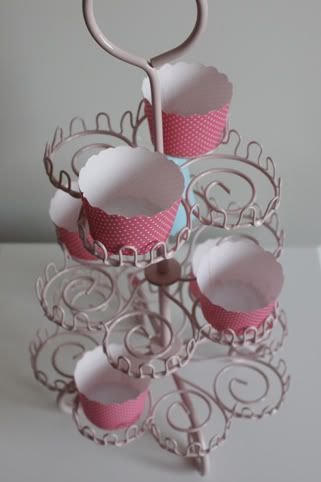 Tara at Sweet Little Birdy graciously sent me a stash of fun party decor for the big day! Here's a sampling of what she sent:
Obviously it's too soon to start decorating the house already (although I'm tempted), but I am excited to have such fun items to decorate with! I'll be doing some other posts on various party decor, but right now, head on over to Sweet Little Birdy and check out their sweet little items! After the party, I'll be posting photos of how I used each of these great items!
Win It: One lucky winner will receive a $25 GC to Sweet Little Birdy AND Free Shipping on their order! Thanks, Tara!
Disclosure: I was sent a product to facilitate this review. I was not compensated in any other way, and all opinions are 100% my own.