This post brought to you by Microsoft. All opinions are 100% mine.
Am I a geek or what? Okay you all have probably heard me make numerous references to my many spreadsheets, and I love doing anything on the computer or online. So I jumped at the chance to review Microsoft's OneNote computer software. I had never heard of this software before, but I love trying new things!
Okay, imagine you a planning a trip or coordinating a large project. You would probably have notes, papers, copies, pictures, plans, maps all stuff into a folder or a notebook right? I know I usually do. In fact, this is how I typically plan a trip – and then I carry all this stuff with me!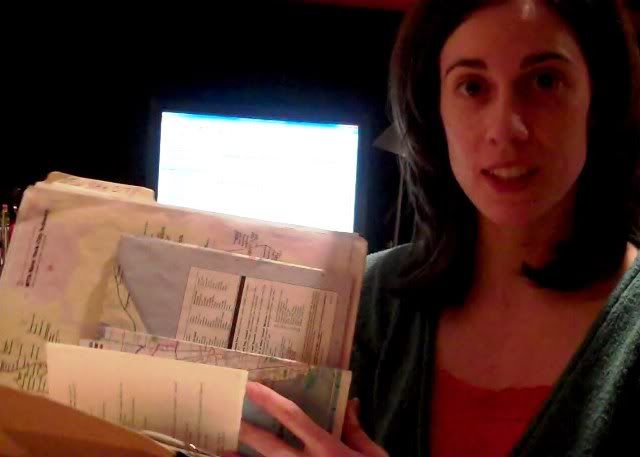 Now imagine – ZAP! All that information is digital… And that, my friends, is the beauty of OneNote! It functions as a digital notebook, storing pictures, maps, files, text, emails in one place. OneNote lets you set up a notebook with multiple tab sections. Inside each section you have as many "pages" as you like. So you can organize all your information at your fingertips for reference.
As part of my review, I created a 24 hour trip guide to Montevideo, Uruguay (yes, I have been there! It's a beautiful country!). I planned where to stay, eat, sight-see, and more! Check out my cool OneNote TripBook online, but here's a quick snapshot: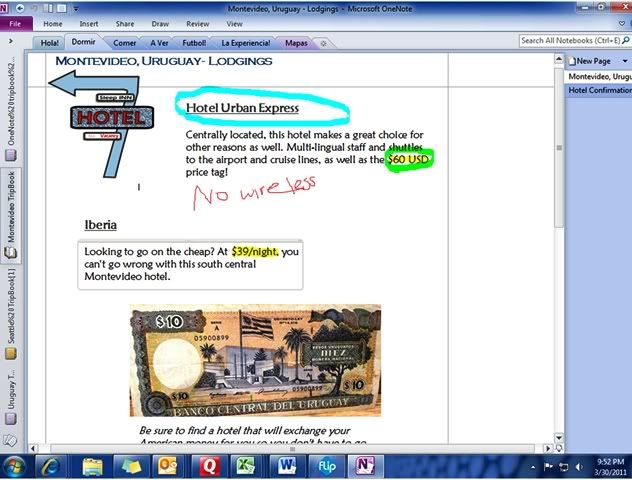 Here's some awesome ways to get the most from OneNote, especially for trip planning:
Create a Bing map with all your trip stops, then save it into OneNote for reference
Link to websites of your hotel, the airport, restaurants, and other local places
Attach the confirmation email from your hotel or airline directly from Outlook into OneNote
Attach a website, file or screen shot directly into OneNote
Add pictures and clipart to spice up your notebook
Doodle, write and highlight directly on the pages (come all, we all drew in the margins of our notes in class, right?)
Share your OneNote via email or online with other users who are working on the same project
Access OneNote on your computer, Smartphone or internet!
Microsoft OneNote software is surprising easy to use. Wherever you place your mouse – that is where you start writing or insert your text, photo, link, etc. You can be as fancy or simple as you need to be.
I already have ideas for other ways to use OneNote: recipe book, lesson planning, gardening notebook, home design idea book…
Have you heard of or used OneNote? Would this be something that interests you, and if so, how could you imagine putting it to use?